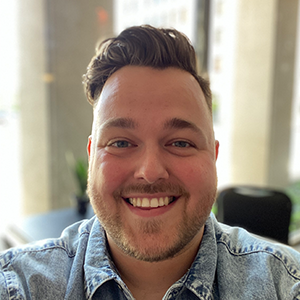 Colten Barnaby
Treasurer
Growing up as the child and grandchild of community leaders and activists in the Kensington section of north Philadelphia Colten had a white hot burning desire for justice imprinted on his heart at a young age. From as early as he can remember he would tag along from meeting to meeting with his father, Rev. Joel Barnaby. Rev Barnaby served on the board of directors for the Community and Police Interracial Taskforce, the Youth Violence Reduction Program, the Community for Mental Health (COHMAR), and also founded and ran Cross Connection Family Services, a day treatment facility for violent juvenile offenders to receive mentorship and rehabilitation. Sitting in meetings like these through his childhood and teenage years would inculcate in Colten a passion for civic justice that has stayed with him throughout his life.
Colten attended Oral Roberts University in Tulsa, Oklahoma where he received his B.S. in Historical Theological Studies and went on to pursue his M.A. in the History of Christian Theology. During his time in Tulsa he worked as a youth pastor at Sanctuary Tulsa and served as the Vice President of Racism Stinks, a local non-profit focused on fighting against systemic racism and healing racial divisions in the Tulsa community.
Colten is a Team builder, DREAM releaser, RELENTLESS believer in people, leadership and self development fanatic, lifelong learner and lover of freedom and opportunity.