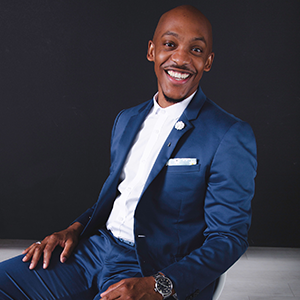 Dexter Sullivan
President
Coming from a strong background of entrepreneurship and business, Dexter's career-leadership has played a key role in various professional contexts including: sales, recruiting, higher education, as well as spearheading and co-leading start-ups. Originally a native of Detroit, Michigan, Dexter left his hometown to complete a Bachelor of Science degree in Business Administration at Oral Roberts University in Tulsa, Oklahoma. There he was elected Student Body President for two consecutive terms, representing their 4,000+ student constituency.
Canvassing the majority of the United States and more than 20 nations abroad, Dexter's work has measurably empowered global communities – impacting leadership standards and social constructs; reforming educational policy; and stimulating sustainable, equitable solutions for marginalized populations. His reputation has established him as a credible voice and thought leader, making him a highly sought-after advisor for global shapers around the world.
Dexter currently serves as the Director of Diversity, Equity, Inclusion, and Allyship at Lambert & Co. There he is responsible for diversity standards and programming for the company's workforce. As the organization's DEI champion-practitioner, his work partners with Lambert's leadership to ensure that DEI best practices are incorporated throughout the company's talent, culture, and strategy.
Dexter is the founder of Dexter Sullivan Enterprises, a business collective that facilitates consulting services, philanthropic projects, and other cutting edge ventures. Prior to accepting his role with the Lambert & Co., he convened the Michigan Mobility Institute's Mobility On-Ramp Collaborative, a State funded initiative to create long term talent solutions for the mobility industry. Dexter is a proud resident of Metro Detroit, where he Chairs the Black Legacy Advancement Coalition, a movement he founded in 2020 that builds Black power by providing education and resources that uplift communities. BLAC is comprised of diverse Black American leaders and allies that are committed to crafting systemic strategies that secure the future of Black America through meaningful reform.
Dexter enjoys biking, good music, live concerts, road trips, and spending quality time with family and friends. He is an active member of his local church, and faithfully serves as a mentor and youth advocate in his community.